E

mmanuel

C

ollege

The realisation that education is the basis of any sustainable development urged a few daring young priests to think of the possibility of establishing an institution of higher learning. This indeed was a God given idea as it flashed through a few young minds during the annual retreat of priests at the Jubilee Memorial Animation Centre, Vellayambalam in the year 1989.

"We could not think of such a thing when we were young. Your idea seems to be good. If you think it's possible go ahead". The Great Grand Pappa Msgr. S. Thomas opened his mind. The few encouraging words of approval thrilled the young minds. Bringing together the priests, especially the veterans, who wished to linger in their own little circles asserting their individuality and authority was a wild dream to many.
Latest News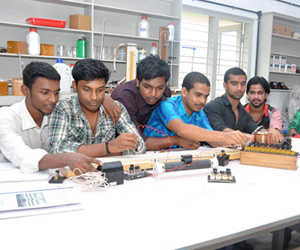 Admission Started
Admission for the academic year 2015-2016 started for UG Cou...